Shopping Cart
Your Cart is Empty
Thank you for your business!
You should be receiving an order confirmation from Paypal shortly.
Exit Shopping Cart
Questions? Contact our Teen Group:
Pics from our Teen Events!
We are a new group and our aim is to bring teens / young adults together to share our experiences and make some new friends. We recently had a teen party for Halloween and had fun playing games & enjoying GF pizza after we trunk or treated. If you have some ideas for the group - please email us on the contact form to the left of this page.
Our teen group hosted 2 discussions with colleges. The first discussion was with Lindsay Haas MPH, RD from University of Michigan and the Director of Dining Services, Daryl Matthews, from Michigan Tech. The second discussion was with Kelsey Patterson RD, MPA from Michigan State and Emily Hazel MS, RDN from Western Michigan University. All four of these schools employ their own dining service employees, unlike some colleges hiring food services to manage their dining services. All of the schools had many similarities and a few differences regarding gluten free dining. Some tips for handling school with Celiac:
1. Visit the school before accepting and talk to Dining Services to ensure they can meet your medical and nutritional needs. Ask to talk to the school's Registered Dietitian. Ask about the training program at the school for dining service employees - Allertrain seems to be a popular allergy training program. How often are the employees trained? When there is a new employee, will they be trained right away? What are their procedures for eliminating cross contact?
2. As soon as you accept entrance into the college, reach out to Disability Services.
3. If you'd like to try and find a roommate that is gluten free, note that request on your housing application. To request more information on the possibility of finding a roommate that is GF - contact the college directly.
4. You are allowed to bring a dorm sized refrigerator and some small appliances. Check with each college to find out what size refrigerator is allowed and allowed appliances.
5. If you have a request on special GF brands or types of foods you'd like, reach out to dining services. All 4 schools seemed eager to please and help students with Celiac Disease.
6. If the food experience at your college is not going well, parents should step in and help advocate for their child.
7. If you ever feel uncomfortable with possible contamination of a "GF" item being served, you absolutely can ask for some food from the back, from an untouched supply.
All 4 schools told us that you should NEVER feel like you are a nuisance. If there is an issue or if you have a special request, please reach out and let them know what you'd like to eat.
U of M:
Dining halls have a gluten free pantry and a student needs to request access and receive training to utilize the gluten free pantry. Students will access the pantry by swiping their ID card. U of M has about 150-200 gluten free students per year. U of M does not have a dedicated facility that is GF nor allergen free, however, they offer GF and allergen safe foods at every dining hall. They have an app which provides daily menus so students can see what is safe at each dining hall. It is U of M's mission to ensure that students can eat anywhere on campus and can live anywhere on campus.
Links to U of M Dining Menu: https://dining.umich.edu/menus-locations/dining-halls/
Michigan Tech:
Michigan Tech also has a GF Pantry and everyone has access to this pantry. No training is required to utilize the pantry. 5-10% of students at Michigan Tech eat gluten free. Michigan tech does not have a dedicated GF facility but also has GF options in all dining halls. Michigan Tech also holds focus groups that aim to meet the needs of a group of students with a specific dietary restriction. Students can also submit anonymous submissions called, "Food Dude" about requests or problems they have about dining and the food.
MSU:
MSU has 10 dining halls and about 20 convenience centers. One of the dining centers is "Thrive" which is a dining center seating about 160 people and completely free of the FDA recognized 8 allergens and gluten. Thrive is GF from the back of the house to the front of the house and also GF certified. At Thrive there are 3 venues: The Grid - serving street style food, Pantry - serving homestyle food and Tenderland serving Chicken Nuggets and French Fries. There are GF options in the other dining Halls but they are not called GF because they are not certified. However all dining halls follow strict procedures for allergen and gluten cross contact. First year students must live on campus. MSU has roughly 400 students with food restrictions and about 15% of these have Celiac Disease.
WMU:
WMU has 2 dining centers and 2 grab & go centers. Valley Dining Center has the best GF options. WMU does not certify GF but they are very careful. They have a GF pantry in their dining halls for people who have a medical need to eat GF. To access the pantry, the student needs to register with disability services and swipe their ID card. There is staff in the pantry area. WMU allows in dorm rooms: Refrigerators, Kuerig Machines, Electric Tea Kettles, and Instapots. Nothing with a heat source that is exposed is allowed. There are late night dining options at Valley Dining Center (no GF Pizza - but they have other GF options). WMU has about 10-15 students per year registering with Celiac Disease. First year students do not need to live on campus, but most do.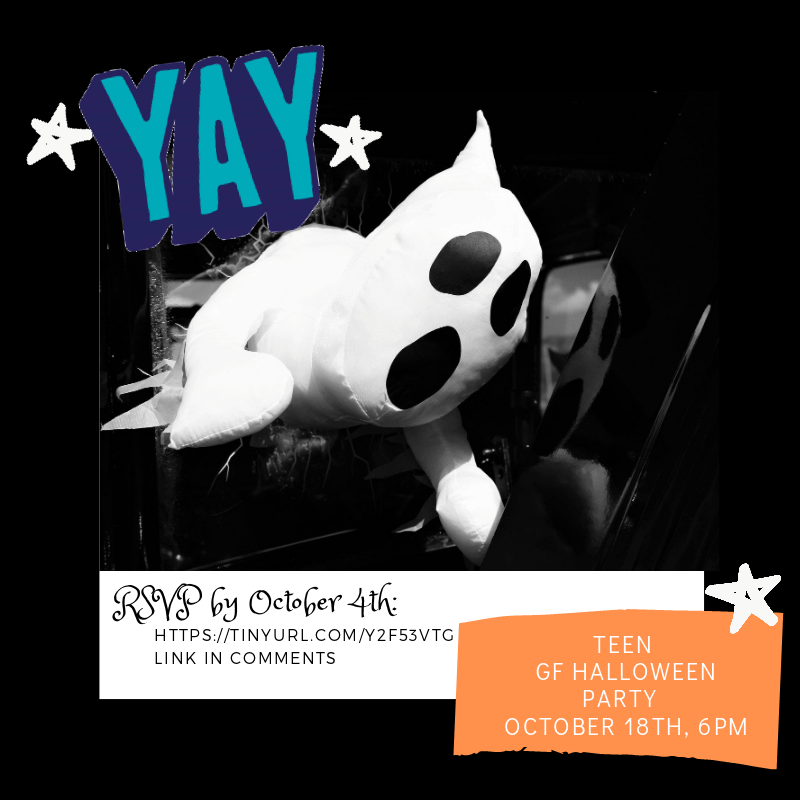 Teen Halloween Party on October 18th from 6:00pm to 8:30pm, 26165 Farmington Rd, Farmington Hills, MI - more details in our events. RSVP by October 4th. https://tinyurl.com/y2f53vtg
RSVP by October 4th! Don't wait - we sold out last year!
Non-Members need to pay in order for RSVP to be accepted:
If Non-Member - After filling out RSVP Form, Click PayPal Button to continue to $10 Payment per (1-2 Adults plus kids). RSVP will be deleted if payment is not received within 2 days of RSVP Submission.
Halloween Party Non-Member $10
College - How can I go to college with Celiac Disease?
University of Connecticut does an amazing job with gluten free for their students (including a GF bakery!!). Listen to how they did it! Learn tips on what to ask colleges and what to look for.
High School - Navigating High School Teen Years
/